We can assist with all types of drainage issues in Hertfordshire
We are equipped to deal with a wide range of drainage issues in Hertfordshire
We unblock drains and fix and prevent causes of flooding
We install, repair and maintain Septic Tanks and Sewage Treatment Plants
We also deal with Control Panels, Sewage Pumps and Waste Water Pumps
Drains and Drainage Engineers in Hertfordshire
COMMERCIAL / RESIDENTIAL REPAIRS, REPLACEMENTS AND INSTALLATIONS
We provide residential and commercial pump, drain and sewage solutions. Call us now on
Emergency 24/7: 0345 366 5803
Our team of engineers specialise in mains and private drainage systems, emergency flood attendance, sewage pumps installation, septic tanks, drainage pumps, water pumps, CCTV inspection, survey, waste pumps, tank conversions, high pressure water jetting services, cesspits, sewage treatment plants, blocked drain cleaning, liquid waste disposal, flood prevention, flood defences, soak away, land drainage systems, liquid waste removal, maintenance, installation, emptying, servicing, repairs and sales throughout Hertfordshire and the surrounding areas. We also provide repairs for septic tanks, septic tank inspection and installation of new septic tank systems.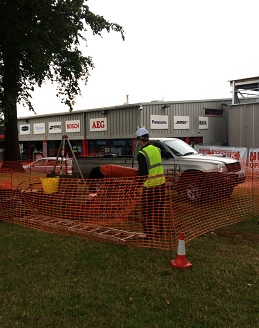 We offer emergency sewage, drainage and pump repairs services 24 hours a day, 365 days a year. Flood defense, cesspit emptying, flood prevention, land drainage, septic tank, sewage pump, waste pump, water pump, soakaway, control panel, drain jetting for private and mains systems.
Is your land prone to flooding?
Do you live in a high risk area?
We provide drainage and flood prevention
services throughout Hertfordshire.
Conact us now for a competitive quote!
Our Hertfordshire engineers offer expert sewage and drainage pump assistance. This includes expertise with broken, damaged, failed pump and pumping equipment. We offer 24/7 pump hire, pump and pumping station breakdown emergency callout, pump repair, replacement and overhaul.
All of our workers are breathing aparatus, confined space trained and have over 30 years experience in the waste services industry.
PROVIDING SERVICES ACROSS THE FOLLOWING AREAS;
BALDOCK, BERKHAMSTED, BISHOP'S STORTFORD, BOREHAMWOOD, BROXBOURNE, BUSHEY, CHESHUNT, CHORLEYWOOD, CROXLEY GREEN, ELSTREE, HARPENDEN, HATFIELD, HEMEL HEMPSTEAD, HERTFORD, HITCHIN, HODDESDON, LETCHWORTH, POTTERS BAR, RADLETT, RICKMANSWORTH, ROYSTON, SAWBRIDGEWORTH, SOUTH OXHEY, ST ALBANS, STEVENAGE, TRING, WALTHAM CROSS, WARE, WATFORD AND WELWYN GARDEN CITY.